Pilates Therapy in the Studio
One-on-One or Semi-Private Sessions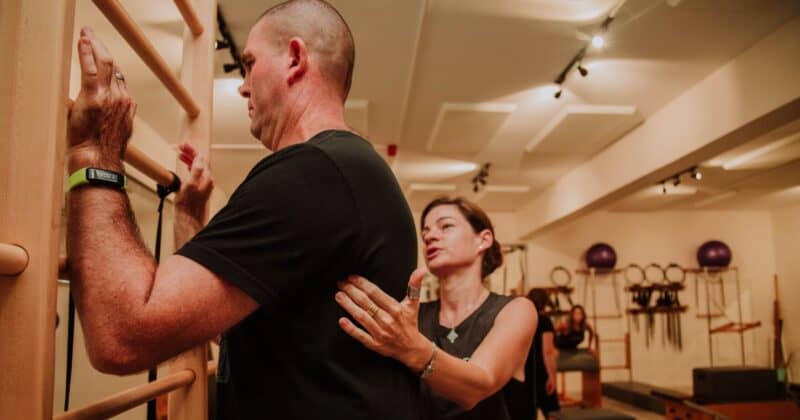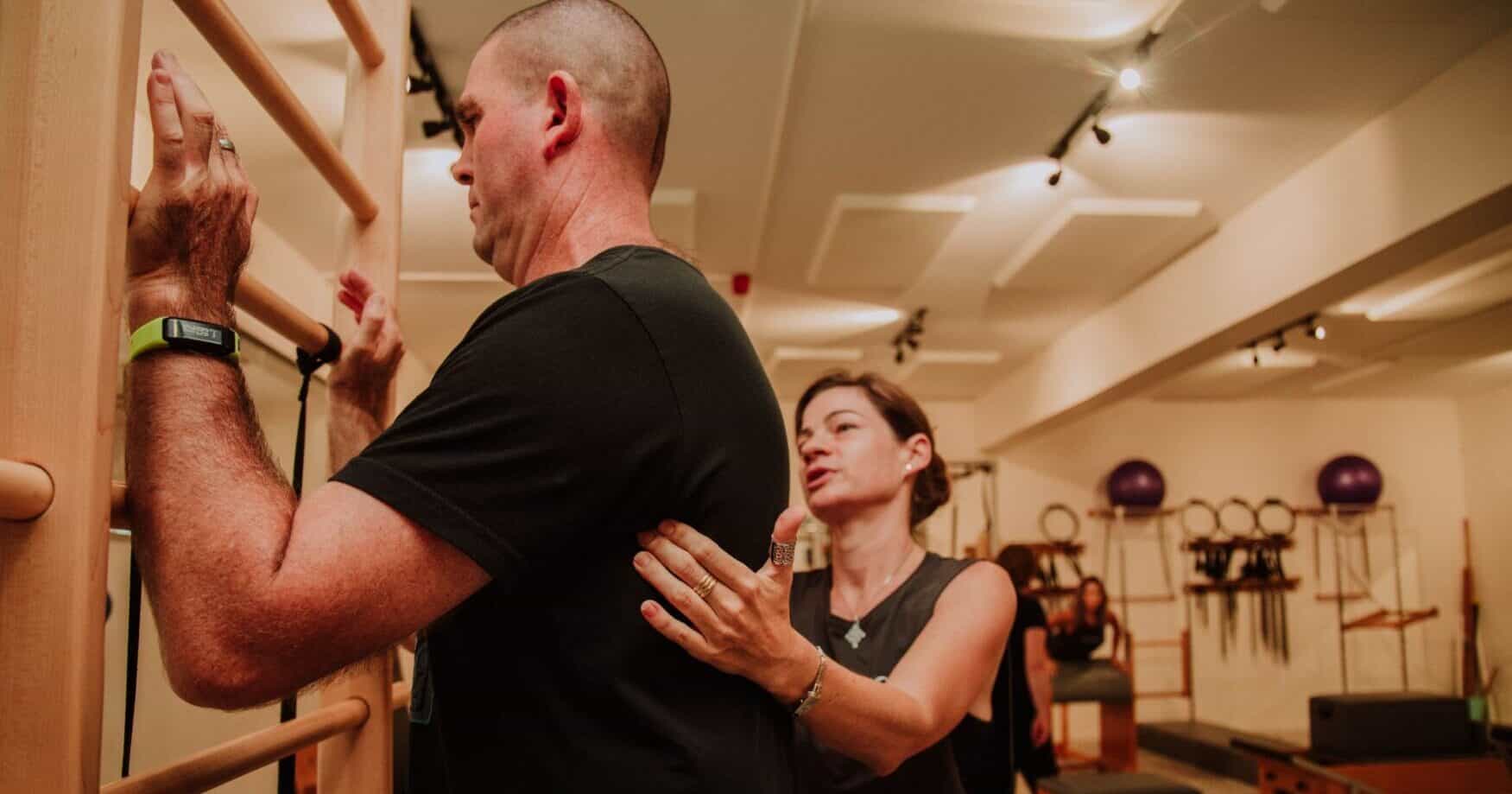 PILATES FOR PAIN MANAGEMENT, INJURY CARE AND MOVEMENT THERAPY
If you are looking for individualised care and attention to reach a specific goal, then Pilates Therapy in our Studio is for you!
Your teacher will work with you to identify key areas for improvement and design a personalised program just for you.
You can expect to achieve better posture, stronger more efficient movement patterns, and a long term pain-free lifestyle.
INITIAL ASSESSMENT SESSION
FOR ALL NEW CLIENTS
ONE HOUR | $120
• Focused, one-on-one session with one of our expert teachers
• Gain a clear understanding of the foundations of Pilates and how Pilates will benefit you
• Personalised Plan to help you meet your goals
• Learn which services will best suit you
• Basic home program to get you started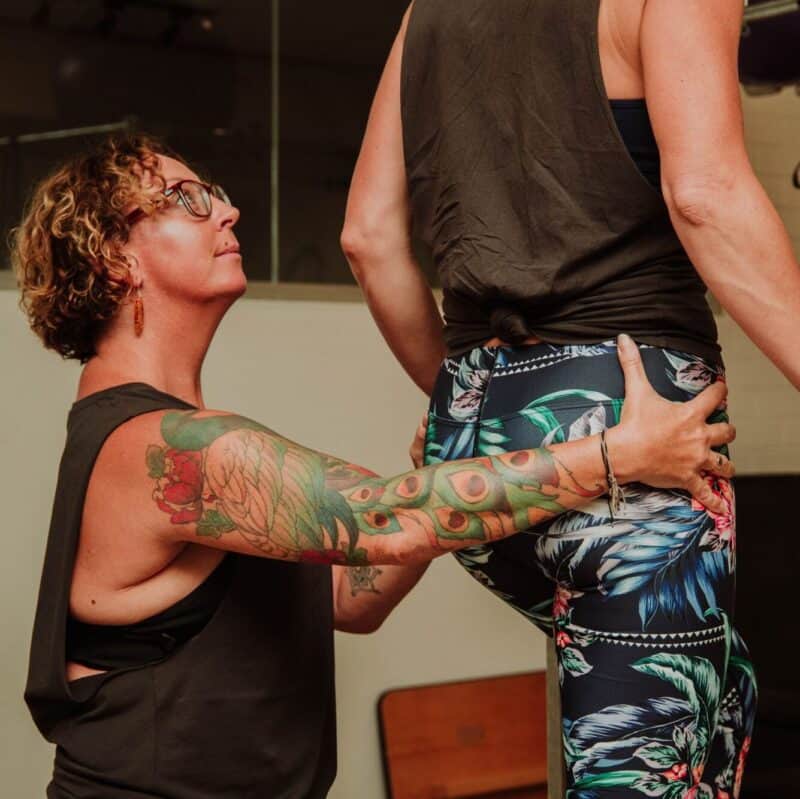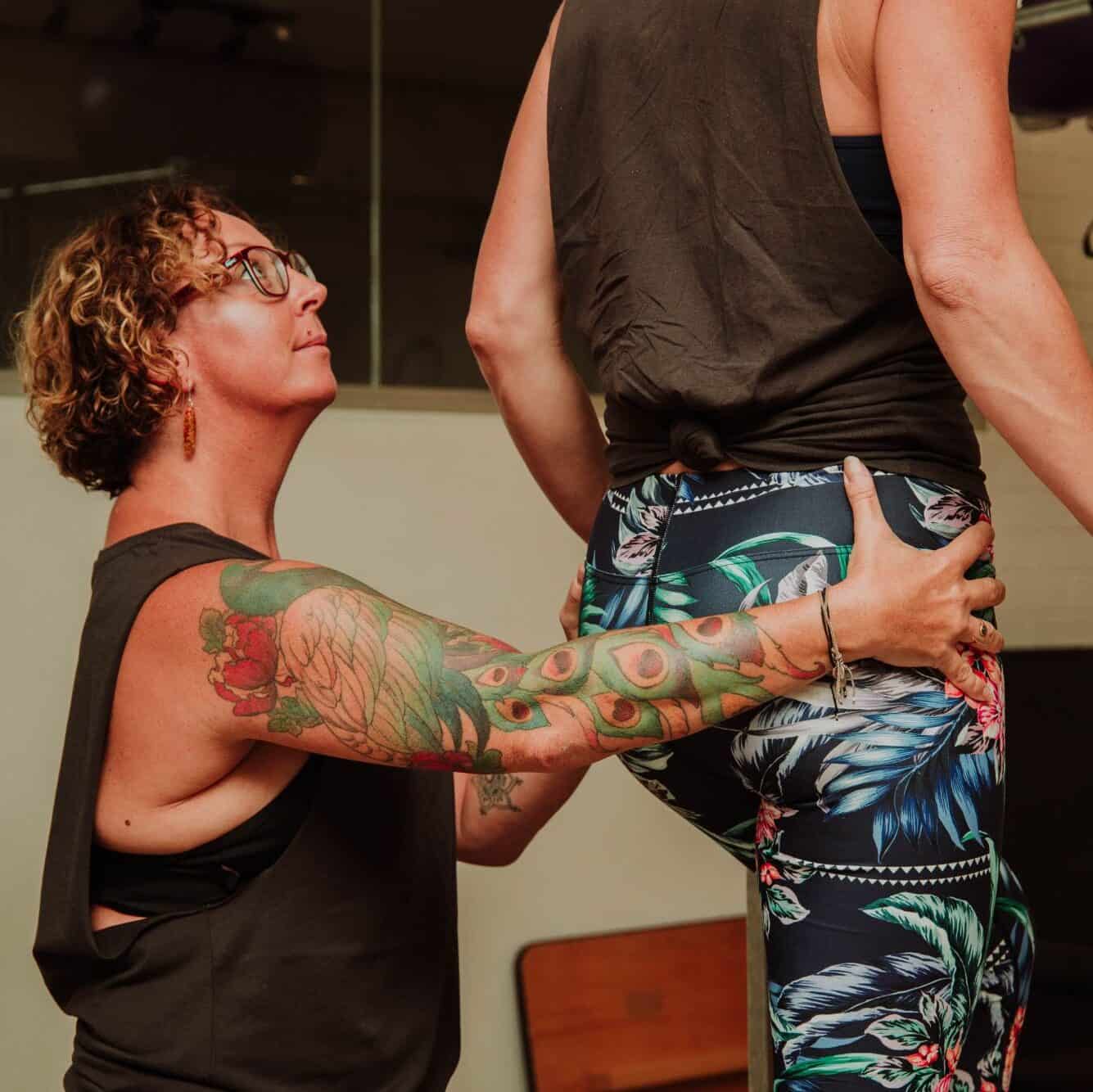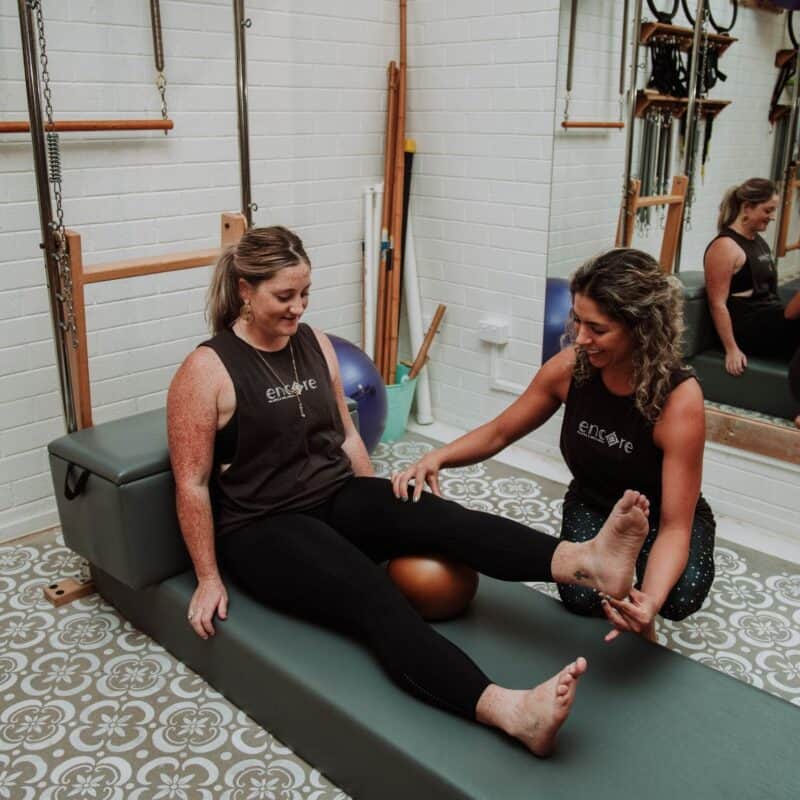 One-on-One Sessions
ONE HOUR | $120
30 MINUTES | $59
For those with a long history of pain, complex injuries or require intensive instruction.
• Focused, personal attention and instructions from one of our expert teachers.
• Gain an understanding of the what, how, and why of what is going on with your body.
GROUP FITNESS CLASS PACKAGES
*Encore Pilates VIP Lounge  The VIP Lounge is a 12 month membership that entitles you exclusive offers, promotions and discounts on our services. Join the Waitlist HERE.
Who is Pilates Therapy for?
Frequently asked questions
Let us design a personalised program just for you