REMEDIAL MASSAGE AND INFRARED THERAPY
The perfect companion to your Pilates program, let our experienced massage therapists help you destress, relax and heal.
Whether you are seeing us for Pilates or looking for therapeutic benefits as a stand alone, our staff are experienced, intuitive and empathetic to your needs.
Massage
60 MINUTES | $110
90 MINUTES | $150
You will enjoy:
• Time to sit down with our massage therapist to discuss your needs and point out any pain points or focus areas.
• A custom Essential Oil blend chosen by you to help de-stress, relax, heal or invigorate.
• Remedial or relaxation therapy, depending on your needs.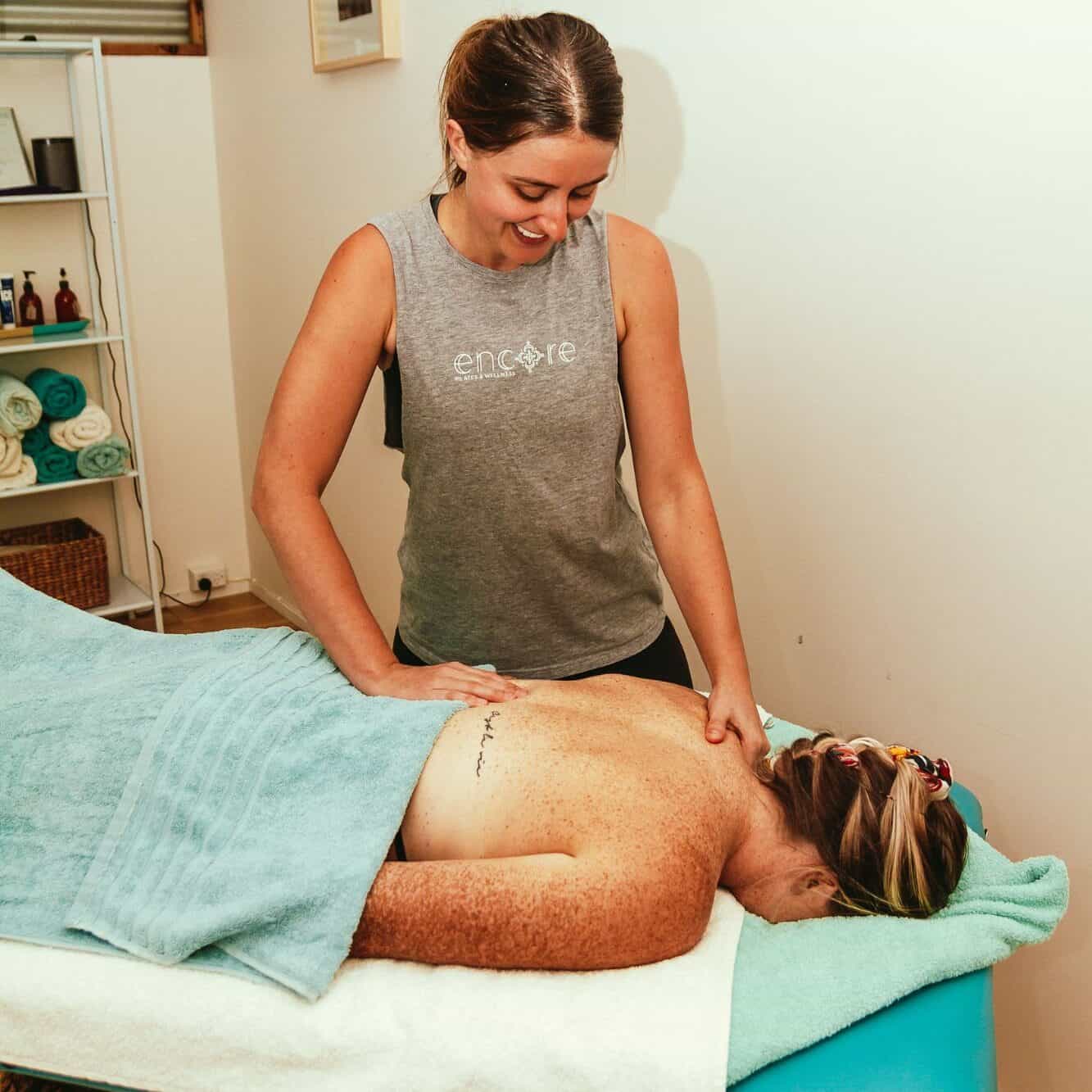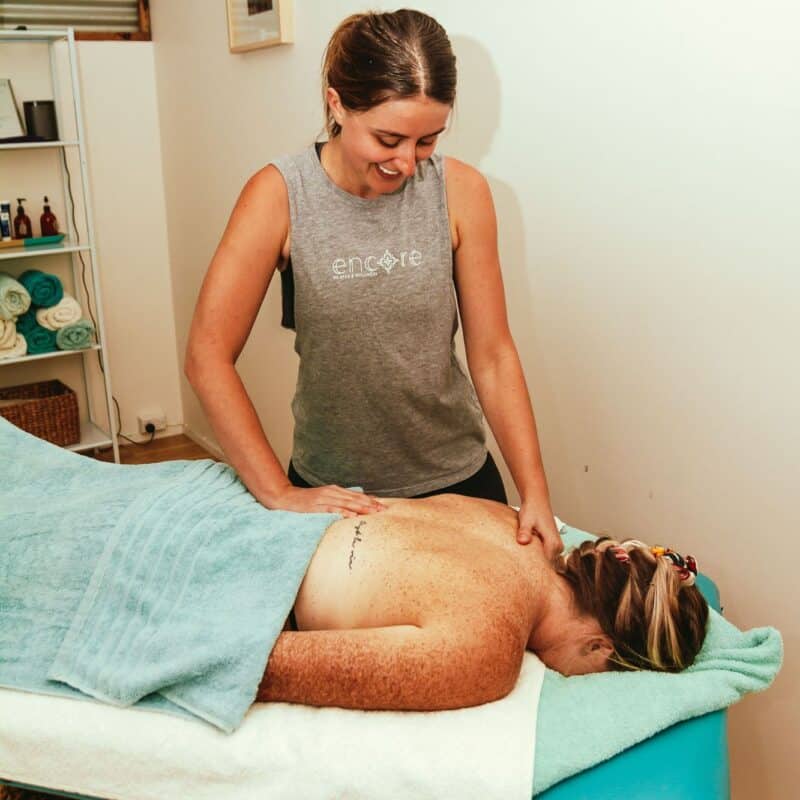 What makes an Encore massage so effective?
Frequently asked questions
Absolutely. We recommend you book your massage following your Pilates class. That way you are warm and supple so our massage will go deeper and have greater benefits.
Unfortunately the government keeps stripping away our ability to claim back any traditional or alternative therapies including massage. We encourage you to let your provider know what you expect from them when it comes to your health care.
Yes. You can enjoy a massage from 2nd trimester. We have specially designed pregnancy pillows to keep you comfortable at all stages of your pregnancy.
Let us help you destress, relax and heal.