MINDFUL MOVEMENT FOR DEVELOPING BODIES
Pilates for kids improves posture, builds strength, flexibility and confidence.
This sets our kids up for a positive body experience that they can take with them for life.
Little Sprouts Kids Pilates – Ages 5-12
9 WEEK TERM | $135
Your child will enjoy:
• One class per week for 9 weeks
• Body awareness through Pilates method and play
• Long term postural habits that will grow them into strong, confident and perceptive teenagers
Follows the school term. Sports vouchers accepted.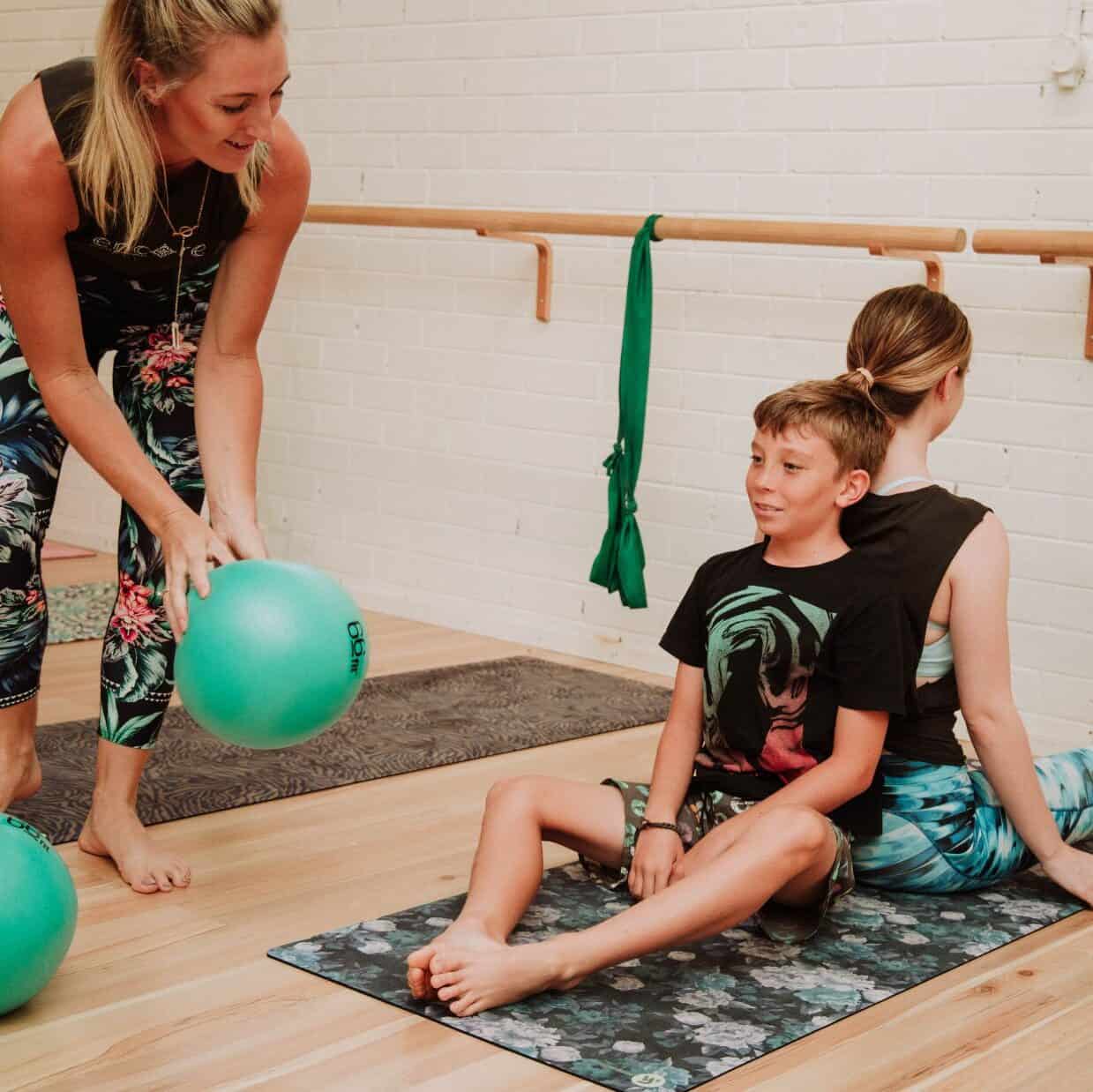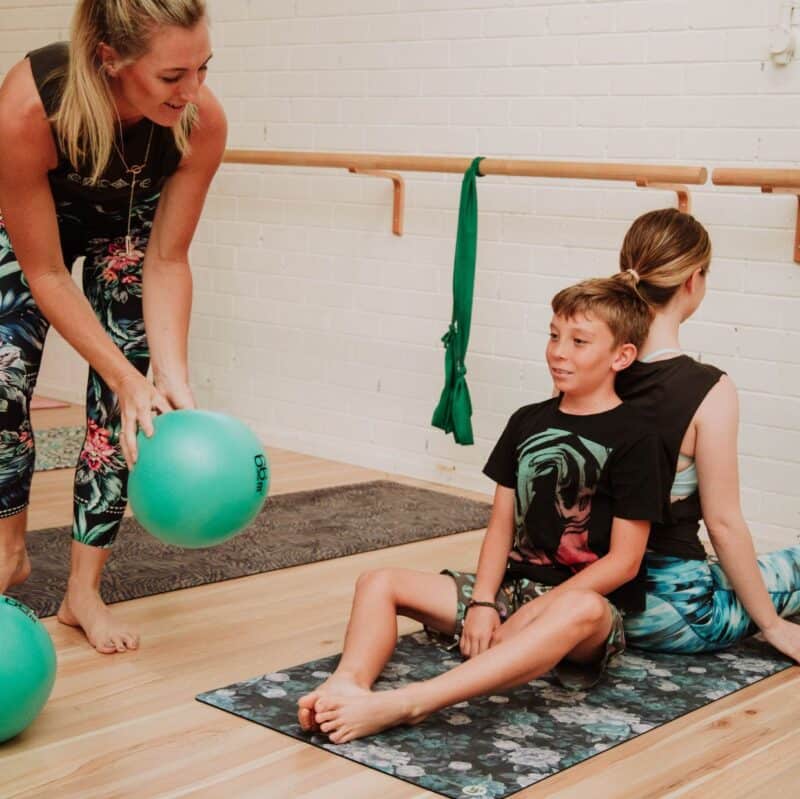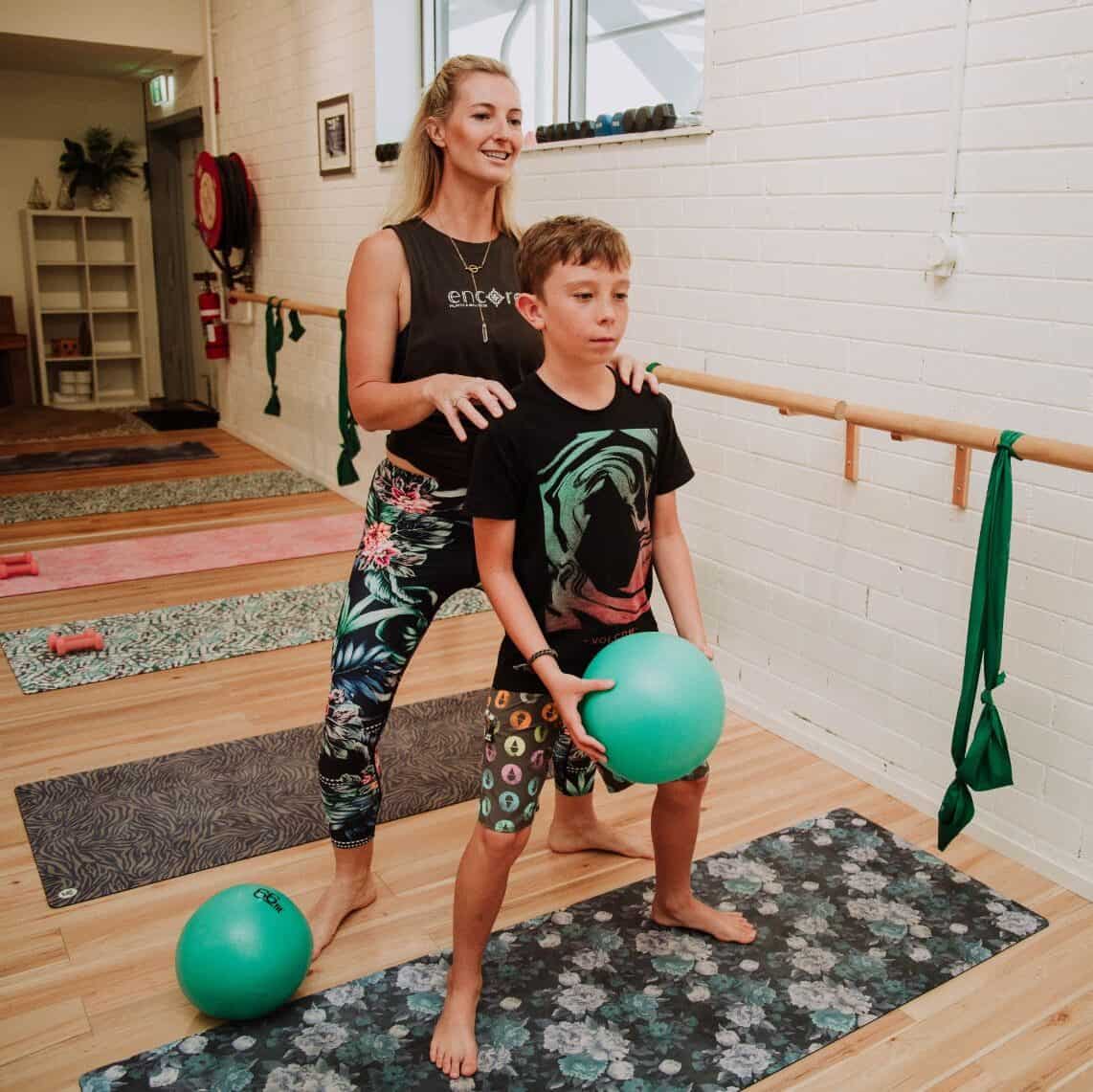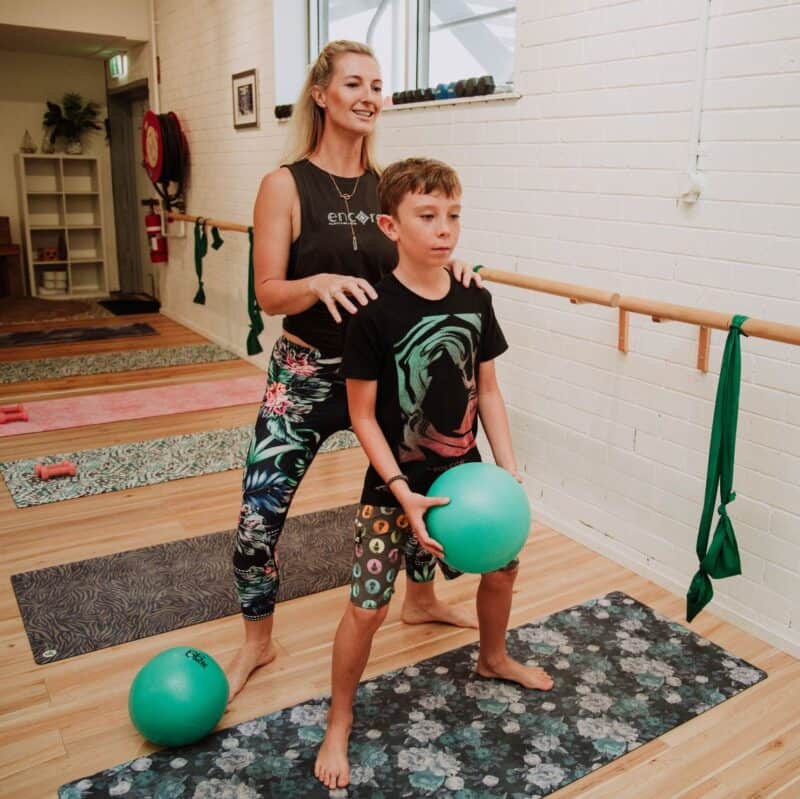 Mat Class – Ages 12-14
50 MINUTES | $25
10 CLASS PACK | $180
10 DAY PASS | $60
At ages 12-14 your child is welcome join our general schedule Beginner Mat Class. After gaining a good Pilates foundation here, you can then explore the Barre, Core & Release Classes to add variety and challenge.
• Learn the foundations of Pilates mat work.
• An opportunity to join your child in our regularly scheduled classes and share the Pilates love together.
Mat and Reformer Classes – Ages 14-18
MAT CLASS | $25
REFORMER CLASS | $40
10 DAY PASS | $60
At ages 14-18 your teenager is welcome join our general schedule Mat and Reformer Classes.
• We recommend first taking 6 Mat Classes to understand Pilates principles and foundations.
• After this, teenagers from 14 years are welcome to join our Reformer Classes as well.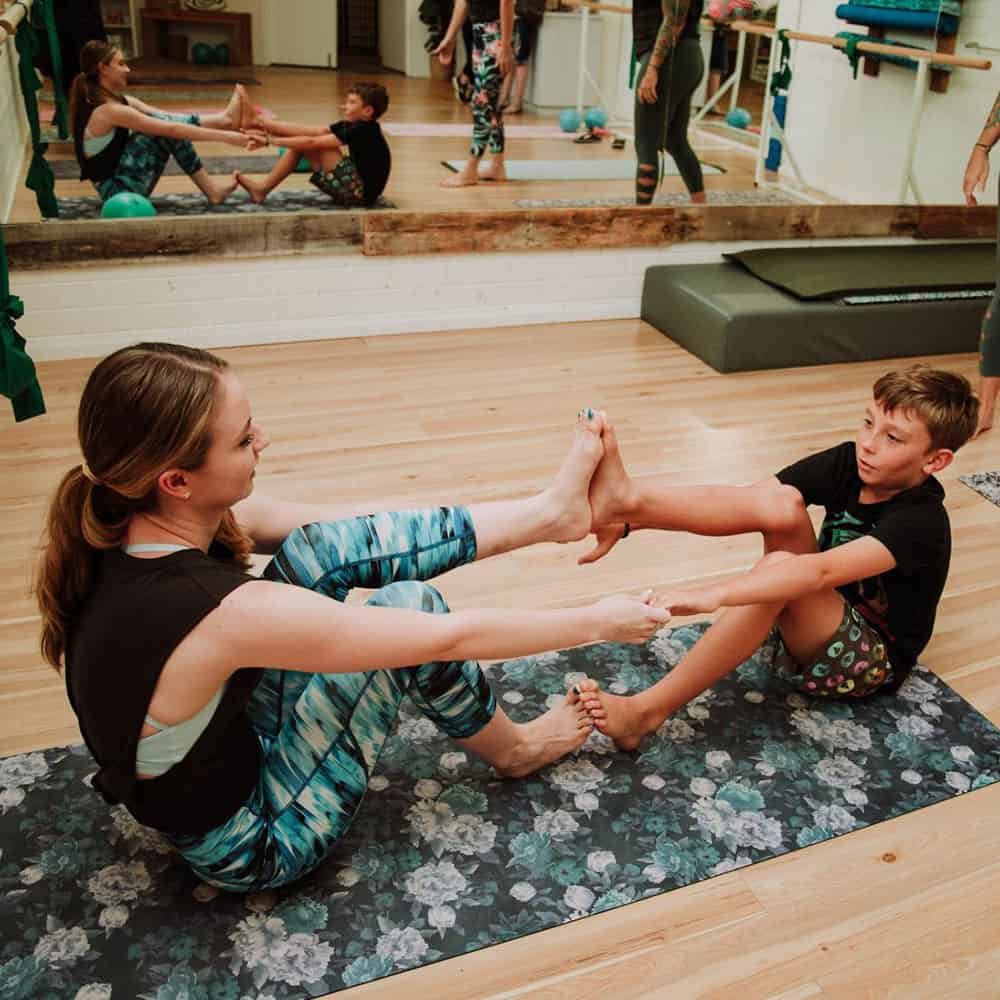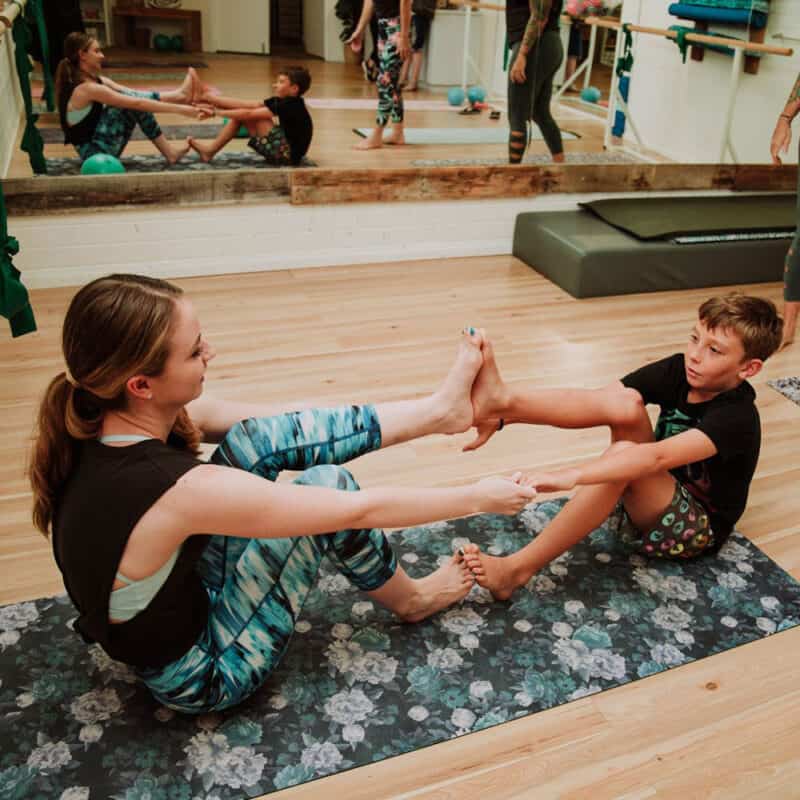 GROUP FITNESS CLASS PACKAGES
Frequently asked questions
Please check with our friendly staff to find out about our current kids Pilates schedule.
You are welcome to join in at any stage of the term and pay the remainder of the term fees. You will only be charged for the remaining weeks on the schedule at $15 per week.
Pilates improves posture, builds strength, flexibility and confidence